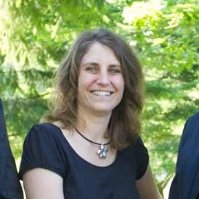 Dawn Loomis (Director) has been a part of the Sandy community since 1999. She became familiar with the Action Center's food bank when she was part of the group that remodeled the thrift store. When the Director position opened, she jumped at the chance. She felt it was a great opportunity to work with low income individuals, which she's done on and off since 1994. She's thrilled to be part of a community that can provide healthy food options to those in need, and looks forward to bringing awareness to others in the community. In her spare time she enjoys hiking, running, reading and tagging along on new adventures with her 9 year old son.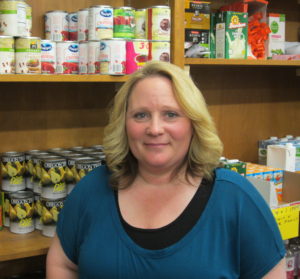 Cheri Hinkel (Volunteer & Program Coordinator) grew up in the Northwest and has lived in Sandy since 2010. She was a very active volunteer at the Action Center for 2 years prior to accepting the position as Volunteer Coordinator in August, 2015. Her background in retail at Nordstrom's, Fabric Depot, and others prepares her to staff and train our thrift store and pantry volunteers. Cheri has a knack for matching volunteers' skills to the right job at the Center. Cheri has worked with children with disabilities for 10 years. She and her husband have been foster parents for the last 10 years. In her spare time she enjoys gardening and decorating.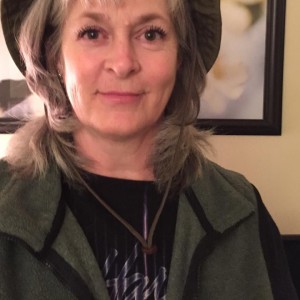 Cathy Poulin (Thrift Store Manager) raised her 3 children in Estacada and has been in Sandy since 2014. Before coming to the Action Center, Cathy worked for 20+ years in Route Sales for Franz, Hostess and independently. She brings with her management experience from Albertson's. In the short time Cathy has been with us, she has transformed the thrift store. She continuously works to make the thrift store a success because she knows the money goes to a great cause – it supports the food pantry. She enjoys spending time with her friends and family and playing disc golf in her spare time.